Calling all chocolate lovers! World Chocolate Day (7th of July) is fast approaching and we're more than ready. To celebrate the day in pure chocolatey indulgence, Buyagift & Red Letter Days have shared their top recommendations for cheery chocolate experiences in the UK.
Whether you're a Willy Wonka in the making, want to gift someone special with a treat at home or spend a day out with the family, there are plenty of sweet experiences to choose from…
The vibrant and bustling Covent Garden is home to many of London's best bits including Hotel Chocolat's rustic Cocoa Vaults. At this incredible location you and your favourite chocolate lover will gain insider knowledge, experience the delicate art of chocolate making and become an expert in the nuanced flavours of the humble cocoa bean as it goes on its journey from bean to bar. A glass of prosecco will be your companion as an experienced chocolatier demonstrates the art of tempering, and then it's time to try it out for yourself! Your chocolate masterpiece is yours to enjoy and share with friends and family (or not, it's too good to share!). You'll also be spoilt with a tempting goodie bag of luxury chocolates.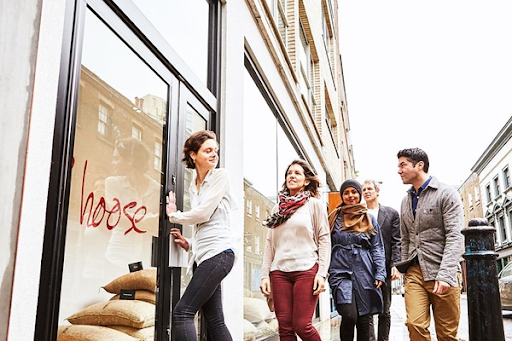 In this race against the clock, you and your trusted ally will need to use logic, teamwork and determination to scavenge your way through the historic streets of East London and answer as many riddles as you can! After a briefing, head off with your street challenge pack, filled with clues, riddles, maps and, of course, your chocolate supplies! The aim of the game is simple: The more clues you solve, the more chocolates you win. The hunt will include a trail through Old Spitalfields Market to Brick Lane, Shoreditch and Hoxton, so you're sure to get your 10,000 steps in! The aim of the game is to win, but, whatever happens, everyone leaves with a bag of delicious Belgian chocolates to enjoy at home. The game is on!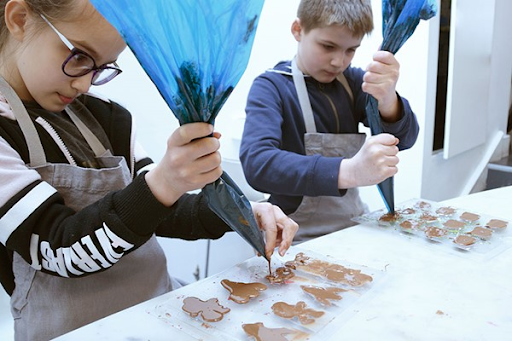 Melt Chocolates is a boutique chocolate shop that crafts its own delicious sweet treats. This hands on experience will allow the little ones to craft their very own lollipop, whilst satisfying their sweet tooth for chocolate. They will have the chance to pipe and paint with their own cocoa butters as well as to design their own milk or dark chocolate lollipop. Expert chocolatiers will be on hand to teach them the story behind this delicious treat, so they can learn while they have fun! This indulgent experience is a great way to encourage the kids to use their imagination and enjoy themselves in the process.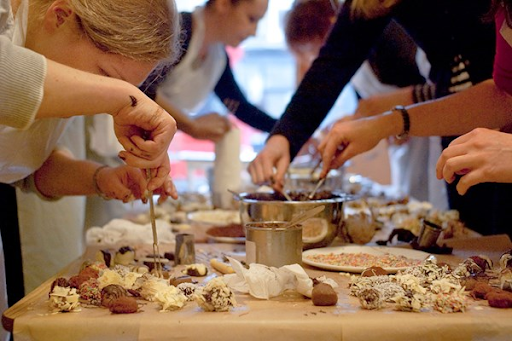 Learn to sculpt your own fantastic chocolate creations during this three and a half hour truffle making workshop. Using the finest natural ingredients and flavours, your tutor will take you through a range of techniques, from preparing fillings to shaping and dipping them in a range of colours. After you've wrapped your truffles, you can take home everything you've made to enjoy later – although of course you can eat it all on the way home if you'd like!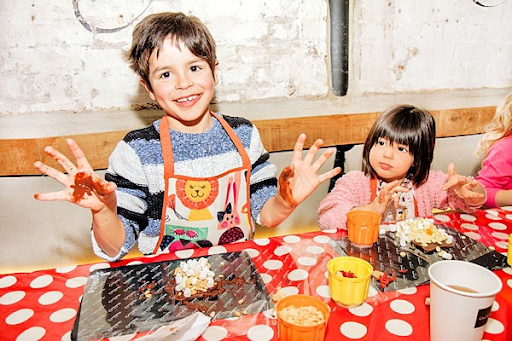 A chocolate workshop at the renowned Hotel Chocolat is a dream come true for any child with a sweet tooth. At Hotel Chocolat's cocoa vaults in Leeds and Covent Garden your children can discover the enticing world of cocoa. A welcome drink will kick off the workshop alongside an introduction to the experience before the real fun begins! They'll be able to get stuck into a memorable chocolate decorating session with the guidance of an expert. Once they've completed their mouth-watering masterpiece, they'll package it up in a beautiful box, ready to take away and feast upon at home!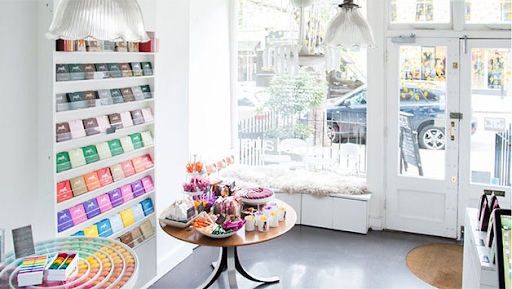 Melt Chocolates is a luxury chocolate shop in Notting Hill. Prepare to mix up some delicious chocolate mastery in the kitchen with this creative culinary experience for two. Satisfy a sweet tooth or indulge a desire to master the art of skills needed to become an expert chocolatier. Make some tempting chocolate bonbons and truffles from scratch with the help of a talented chef and sample a variety of chocolates that have different origins. Learn the fascinating history of this popular treat and go on a journey of tasty chocolate discovery during this creative and hands-on experience. Indulge a foodie or a chocoholic with the chance to make their own delicious chocolate treats.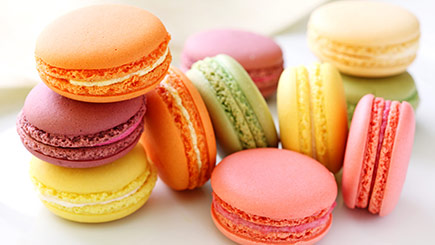 Join patisserie expert Stefano and his assistant at La Cucina Caldesi to create a selection of colourful, flavoured macaroons; along with eight mouth-watering chocolate truffles. Stefano also provides a small chocolate tasting, along with giving some riveting background information about working and cooking with chocolate. This course promises to be a real treat! A light lunch is also included and everyone gets to take home the goodies they have made during the class, so friends and family can taste all that creative handiwork too (if you choose to save any of course!).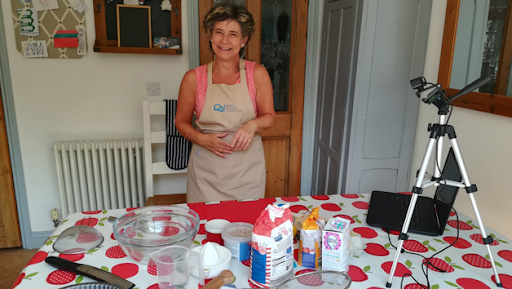 Looking to improve French language or cookery skills? Master both with a three-hour online class from Simply French Yorkshire. Interact from home and learn how to bake a delicious French dish whilst developing important language skills. Suitable for both fluent French speakers and cooking enthusiasts alike, this is the perfect opportunity to build confidence when speaking French. Follow along with the recipe as it is demonstrated and be taught exciting vocabulary. Enjoy fun activities and learn language around the history and ingredients of the dish. This engaging and informative online class is a unique way to learn and develop. Bake a traditional recipe and look forward to plenty of fun.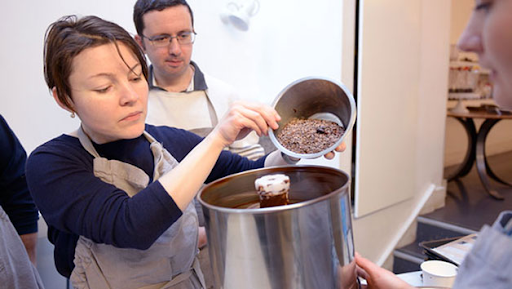 Master the art of bespoke brownie baking with a workshop for two in Notting Hill at Melt Chocolates. This boutique chocolate shop boasts an array of creative chocolates and crafts its very own luxury treats every single day. Learn from expert chocolatiers how to bake the perfect brownies or make a delicious Mississippi mud pie. Get to work in the modern garden-view kitchen and become the best brownie baker, as all the tricks of the trade are revealed. Surprise friends and family with your new-found baking skills and discover all there is to know about the technique behind baking this beloved sweet treat like a true professional. Take home a branded box of divine brownies, which you can enjoy with a glass of wine or a cup of tea.
To find out more about the chocolate experiences on offer visit https://www.buyagift.co.uk/food-and-drink/chocolate-making and https://www.redletterdays.co.uk/food-drink/chocolate