Delphina hotels & resorts is an award-winning luxury, wellness and 'green' Sardinian hotel group and a popular destination for British holidaymakers, with twelve 5* and 4* hotels, 2 exclusive residences, 6 SPAs and 24 villas, all immersed in the unspoilt coastline between the Costa Smeralda, the La Maddalena Archipelago and the Golfo dell'Asinara.
The area is rich in white sandy beaches, picture perfect coves and crystal clear azzure waters, all just a 2-hour direct flight from the UK.  This year holidaymakers can benefit from an extended season, their longest ever in fact, with hotel or villa accommodation available from the 14th May until the 1st November 2022 at Resort Cala di Falco. Most other Delphina resorts will open from mid to late May and close in early to mid-October, making the most of the Mediterranean sea and sunshine.
Resort news for 2022: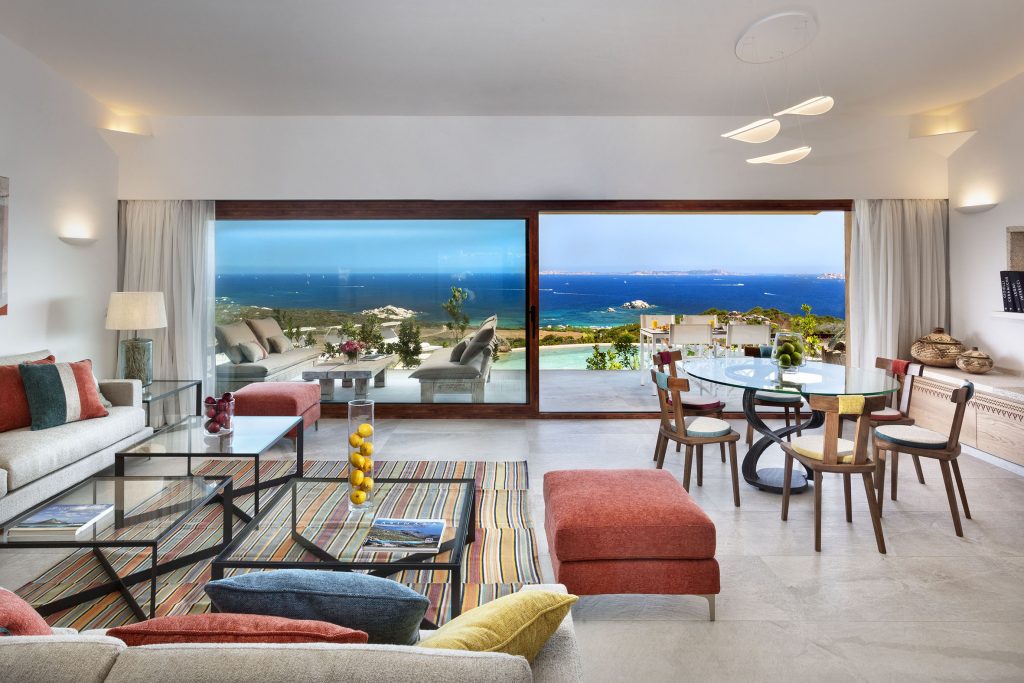 Delphina hotels & resorts have launched a new 'Natural' Honeymoon and Anniversary package across their 5* and 4* resorts, offering couples a range of romantic and exclusive experiences. Lovers can choose from an Emotion package, giving them an authentic taste and feel of Sardinia together, the Intense package offering an extensive range of personalised and unforgettable moments, or the 'à la carte' service where they can choose their own bespoke and unique itinerary with the ultimate freedom and luxury. Some of these special experiences include; private meals in the room, poolside or on the beach, couples SPA experiences, a private helicopter transfer with a panoramic flight, exclusive boat charter, a private driver, canoe tour with an exclusive expert guide along the coast with the chance to swim in a secluded bay or dedicated tour guide to discover the many cultural and archaeological wonders of Sardinia.
For couples that also want to marry abroad the on-site Delphina Wedding Team can help to plan and organise the special day from start to finish.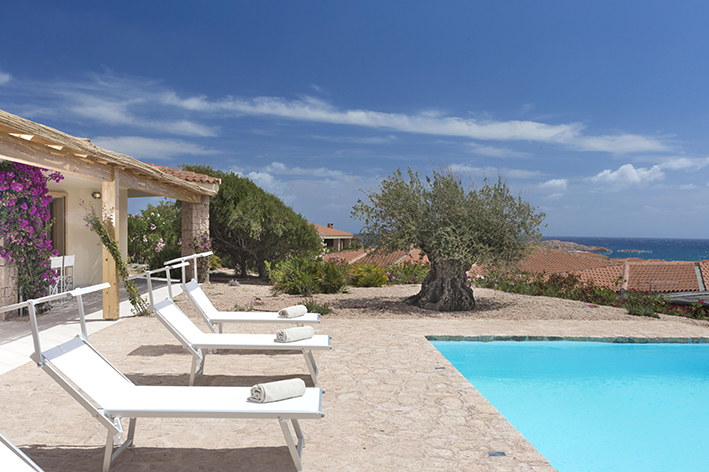 The 4*Superior Hotel Relax Torreruja has unveiled brand new Villas Le Pleiadi with Sea Views and Private Pools that can sleep families or groups of up to eight people. Featuring two double bedrooms, or twin beds available on request, an additional two bedrooms and four bathrooms, the large living room also has a pull out sofa bed, plus a dining room and kitchen. The front and back patios also contain sun loungers, a dining table and a barbecue. The villas can sleep up to eight guests plus two children up to 13 years and a cot for a child from 0 to 1 year.
Also available is the Archipelago Penthouse suite in the 5* Resort Valle dell'Erica in Santa Teresa Gallura: one of the most exclusive suites in Sardinia with over 300 square meters including a solarium, outdoor lounges and a large garden for exclusive use of the suite guests. Featuring a private grove where granite rocks, holm oaks and Mediterranean essences offer peace and privacy, as well as the best view of the resort, overlooking the Strait of Bonifacio and the islands of the La Maddalena Archipelago. A panorama is also visible from the three spacious bedrooms that make up the Penthouse, as well as a bright living room that leads to the veranda with a luxurious private heated swimming pool and an unbeatable view reaching all the way to Corsica. Made in modern Sardinian architectural style, the suite skilfully combines ceramics and wooden furnishings in warm tones, made by local artisans. To embellish the rooms, the colourful carpets and headboards feature woven fabric on manual looms made in the traditional local village of Aggius.  The suite can sleep up to six adults plus three children from 0 to 13 years.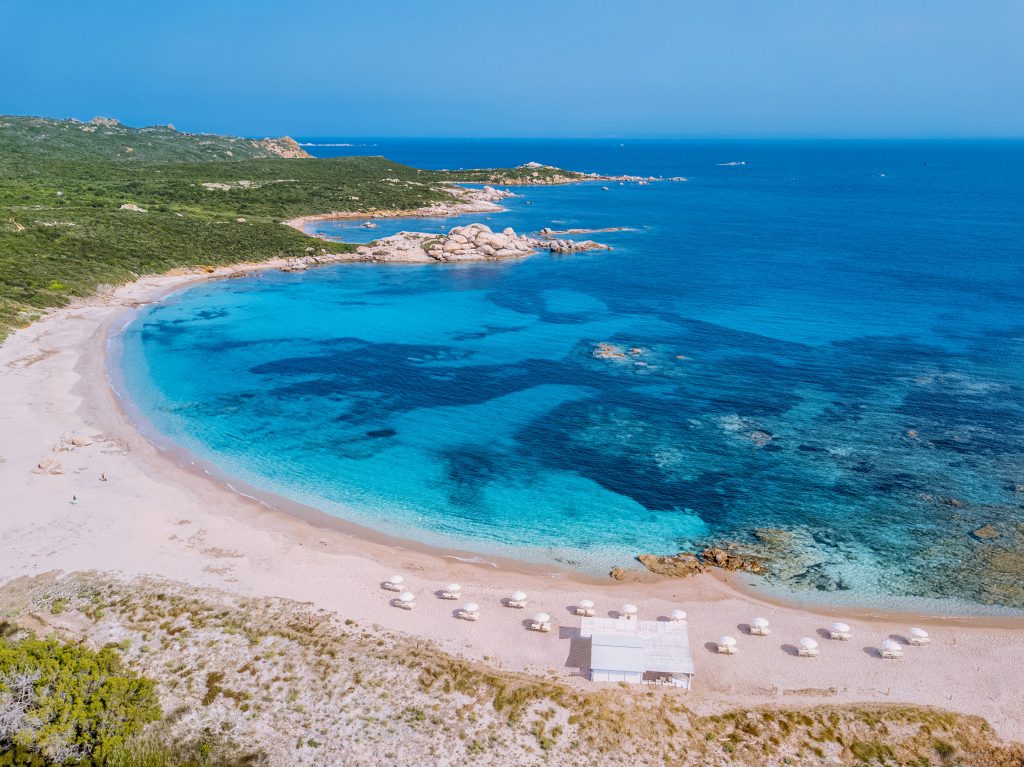 This season looks to follow another very successful year for the family-run group who were recognised for their industry leading sustainability efforts and awarded World's Leading Green Independent Hotel Group' at the World Travel Awards 2021. This major new world title follows four additional accolades for Delphina at the World Travel Awards 2021 including 'Italy's Leading Hotel Group', Valle dell'Erica Resort reconfirmed as 'Europe's Leading Green Resort' and 'Italy's Leading Green Resort', as well as Resort & SPA Le Dune crowned 'Italy's Leading Beach Resort'.
As part of their work to be recognised as the greenest in the world, Delphina introduced and registered their own We are green® brand to represent its love and commitment to the environment with a protocol of good eco-sustainable policies and practices. Delphina is the first Italian hotel chain to use 100% green energy, coming exclusively from renewable sources, in all hotels, resorts and headquarters, with a saving of 3,536 tons of CO2 each year, the equivalent of the CO2 absorbed by 25,000 trees. In the last five years, about 16,918 tons have been saved: the equivalent of CO2 absorbed by about 119,612 trees in a whole year.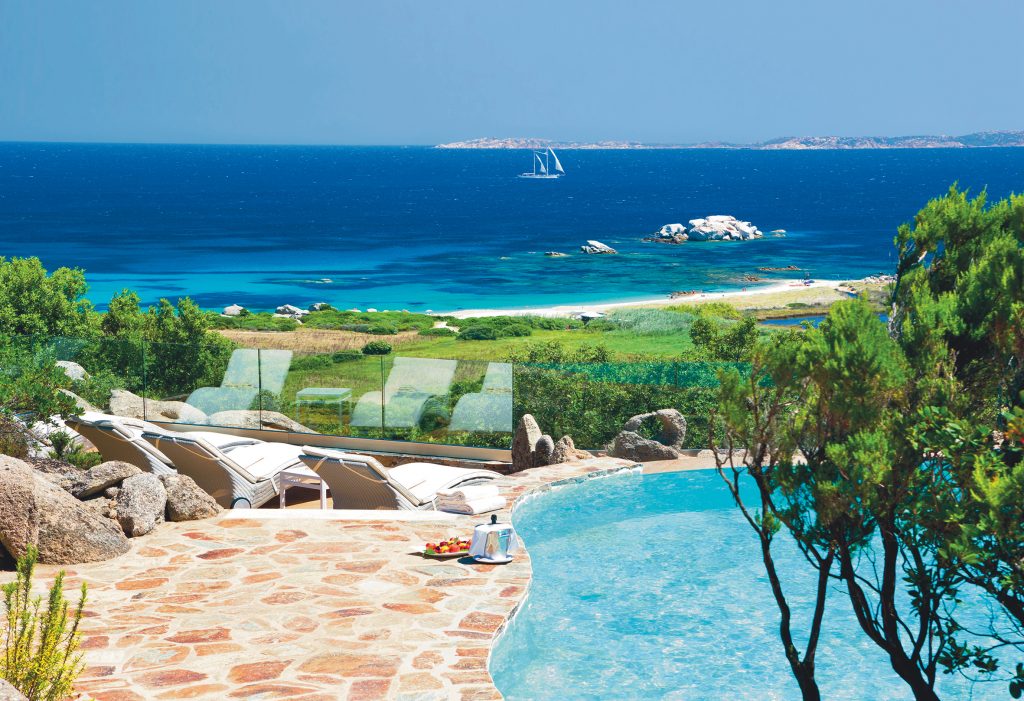 Rooted in nature, Delphina's mission is to offer authentic Mediterranean hospitality in unique places. Delphina built, owns, manages and directly markets twelve 5*, 4* Superior and 4* hotels, exclusive residences, 6 SPAs and prestigious villas in the best locations in Northern Sardinia. An oasis of hospitality, all Delphina resorts are immersed in lush Mediterranean parks overlooking the sea between the Costa Smeralda, the Archipelago of La Maddalena and the Gulf of Asinara, in the towns of Cannigione, Palau, Santa Teresa Gallura, Isola Rossa and Badesi.
Bookings are now open for the 2022 season, all Delphina hotel & resort properties are within easy reach of Olbia and Alghero airports with many regular and direct flights from all major UK airports.