Whitewashed houses and blue-domed churches sit alongside luxury hotels, each equipped with the obligatory infinity pool from which you can take in some of the most renowned views in Europe.
SevenTravel's Travel Designers have created an eleven-day journey, which will give you the inside track on what makes this Greek island so perfect, be it your honeymoon or a milestone holiday with friends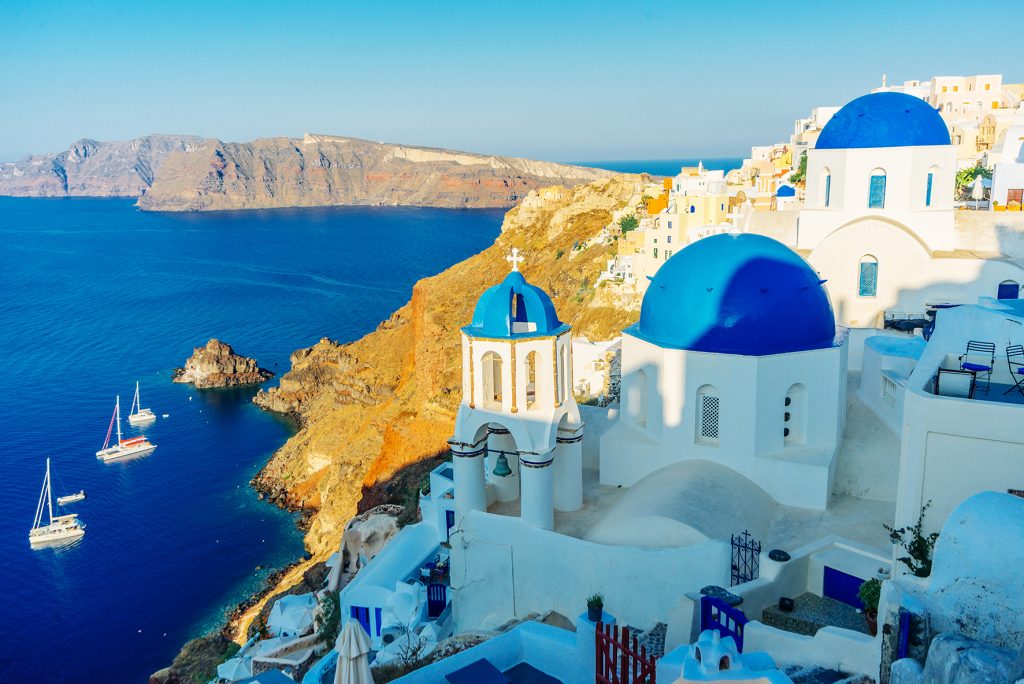 Highlights of the trip
With the guidance of a professional chef, learn to cook traditional Mykonian dishes like Melopita, a sweet pie made with the traditional Mykonos cheese, Tirovolia. Under their expert tutelage, you will get hands-on with making your lunch or dinner. After the class, you'll enjoy the fantastic meal you've made.
Sail away from the island on your own private catamaran. This private cruise will take in the stunning islands of Rhenia and the UNESCO World Heritage-listed Delos, with plenty of opportunities for snorkelling and swimming. Watch the sunset with your friends or family in an exclusive mooring spot.
You might have heard of farm-to-table but on Mykonos, you'll try sea-to-plate with a bohemian beach cooking session. Travel by speedboat to the protected island of Rhenia where, on a secluded sandy beach, you will experience a private cooking experience of fresh seafood.
Mykonos is renowned for its chic designer boutiques, which are nestled in the small and winding lanes and alleys. This private shopping experience will guide you to some of the most exclusive boutiques and can be tailored to your wish list of gifts and souvenirs.
Experience an evening of gastronomic delights with a dinner at the exclusive restaurant of Sea Satin Market Mykonos. The Mykonos culinary scene is renowned for its innovative fusion of blending the traditional with the modern and this evening will be a highlight of your holiday.
Where you'll stay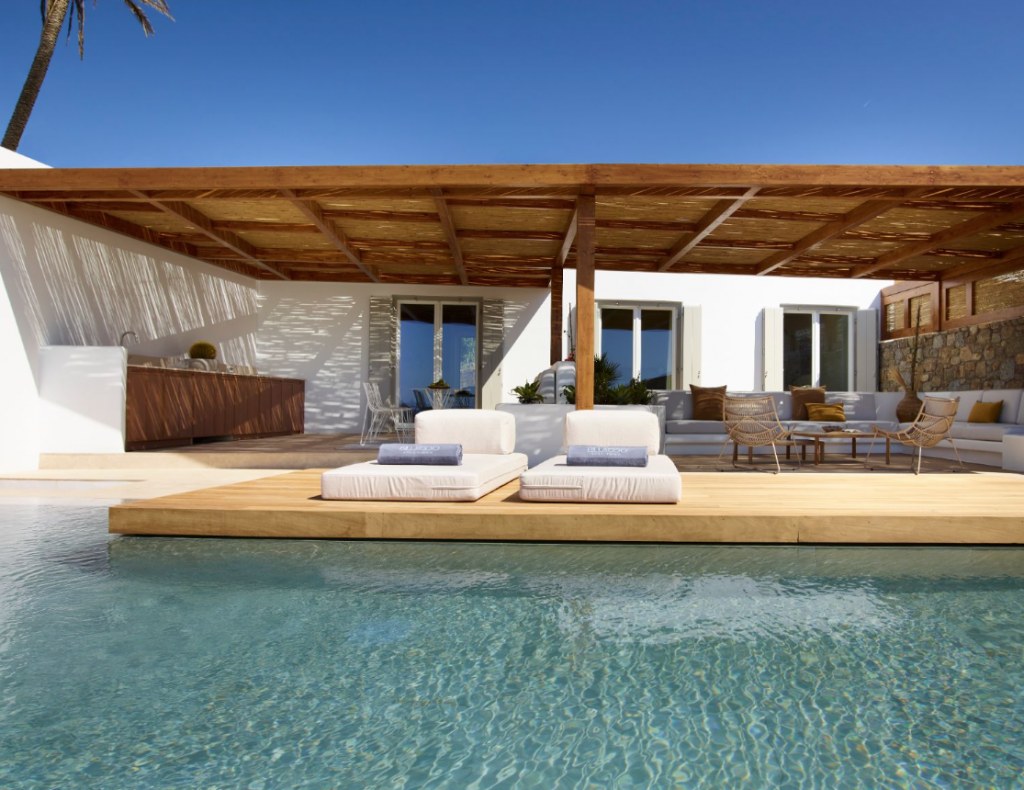 Bill & Coo Suites & Lounge – Looking over the sparkling Aegean Sea, the luxurious simplicity of Bill & Coo Suites & Lounge lets its supreme Greek setting do the talking. Minimalism meets indulgent comfort in every room with their traditional whitewashed Mykonian walls meeting white-stained timber furnishings and beamed ceilings.
It's a classic look for Mykonos but surround sound systems and bathrooms equipped with Molton Brown toiletries add splashes of modernity. Balconies (some with hot tubs) offer prime places for soaking up that serene sea view.
One of Bill & Coo's other ace cards is its proximity to many of the island's Instagram-friendly sights; both its famous windmills and Little Venice are only a twenty-minute walk away. The staff here are ever thoughtful, never more so than when they leave a report card on your bed every evening for the best beaches to visit, based on weather conditions the following day.
SevenTravel experiences are tailor-made to the individual, so this itinerary is simply a starting point that can be altered, customised, or completely changed into something bespoke for you. Visit www.seventravel.co.uk for more information.