The '90s, early Noughties aesthetic is everywhere from the runway to social media. In fact, the trend now has over 4.1 billion views on the video streaming platform TikTok. 

Celebrities and influencers have been catalysts for the trend's rise, as well. Take a stroll on your Instagram feed and you'll find Hailey Bieber rocking a wash of lilac eyeshadow with lip gloss and Bella Hadid styling thin brows with spiky updos.
From heavy eye shadow to glitter galore, Nick Drewe, Trend specialist at WeThrift has revealed the eight Y2k beauty trends you should have on your radar this year.
Y2k beauty is back – Thin Eyebrows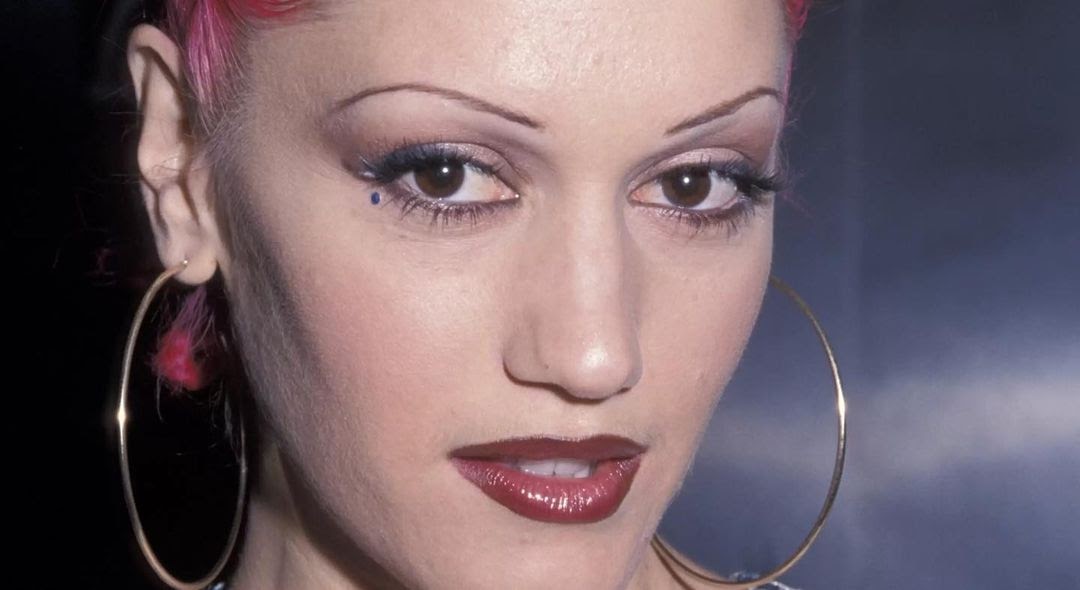 Source: Instagram / https://www.instagram.com/p/CSrv1aeJqjn/
Back in the early 2000s, having thin brows was an iconic beauty statement that most celebrities got behind, along with a few other daring looks. But in 2022, it seems that the return of thin brows is the result of Gen Z jumping on yet another Y2K nostalgic trend.
Over the past decade, our brows have been through a variety of changes including the sculpted look to the more fluffy style we have been replicating more recently. While thin brows might be back thanks to Y2k, they are a far cry from the 90s style we saw the likes of Angelina Jolie sporting and instead have a fuller and more defined look about them.
Y2k beauty is back – Visible Lip Liner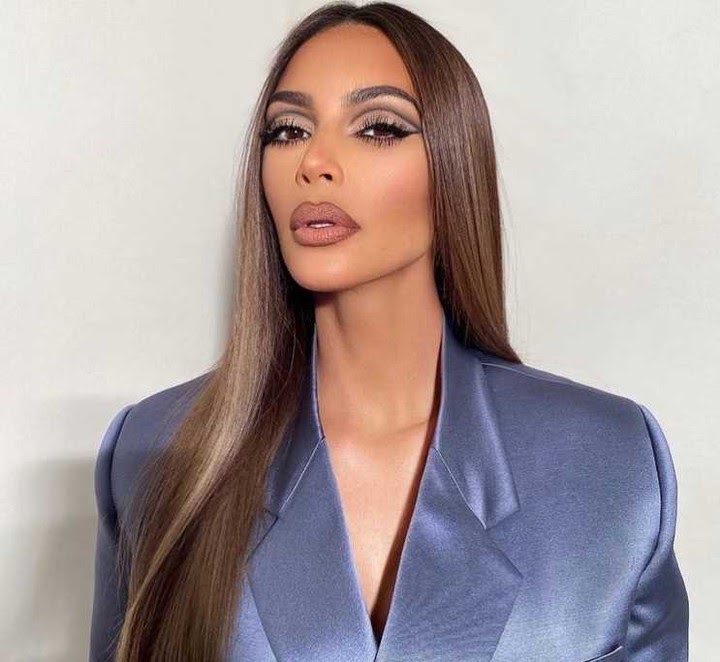 Source: Instagram /  ​​https://www.instagram.com/p/CSJR5a4qtDO/
Visible lip liner or "supermodel" lips, as it's more commonly known, might be a beauty trend that you wanted to forget, but with the likes of Meghan Thee Stallion and Kim Kardashian rocking the statement look, it might be here to stay just a little bit longer.
To achieve the style, (if you're brave enough), start with a lip liner that is a couple of shades darker than your natural lip colour and top with a natural lip colour to match. The defined outline of your lips will be sure to draw attention to your facial features.
Y2k beauty is back – Bright Eyeshadow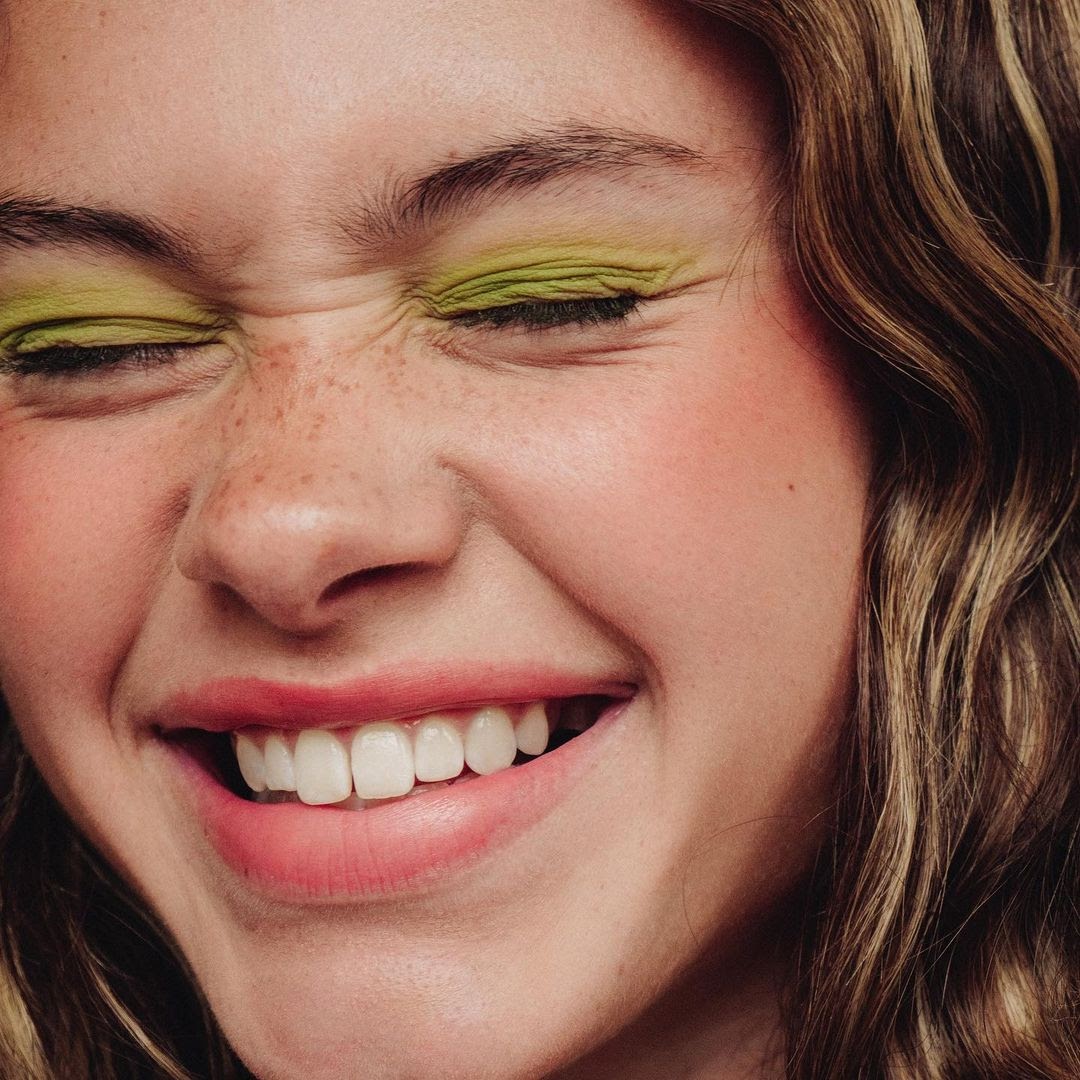 Image Credit: Instagram /  ​​https://www.instagram.com/p/CF5FHIOA3Tg/
The era of Y2k was known for its bright pops of colour including the iconic blue and purple eyeshadow. While back in the 90's it was all about the bold tones, 2022 takes a slightly softer approach with pastel pinks, mint greens and baby blues paired with a bit of glitter to finish the look.
Y2k beauty is back – Heavy Blush

Image credit: Instagram / https://www.instagram.com/p/CYXJUE-tMbp/
Remember the days of pink rosy cheeks on the red carpet? We don't want to either! Back in the 90s stars like Rihanna and Kim Kardashian were pictured sporting the bold blush trend.
In 2022, Y2K fans have taken the exact same approach but tried to soften the blow a little, with creamy and gel-like formulas being used instead, for a more dewy finish on the skin.
Y2k beauty is back – Smudged black eyeliner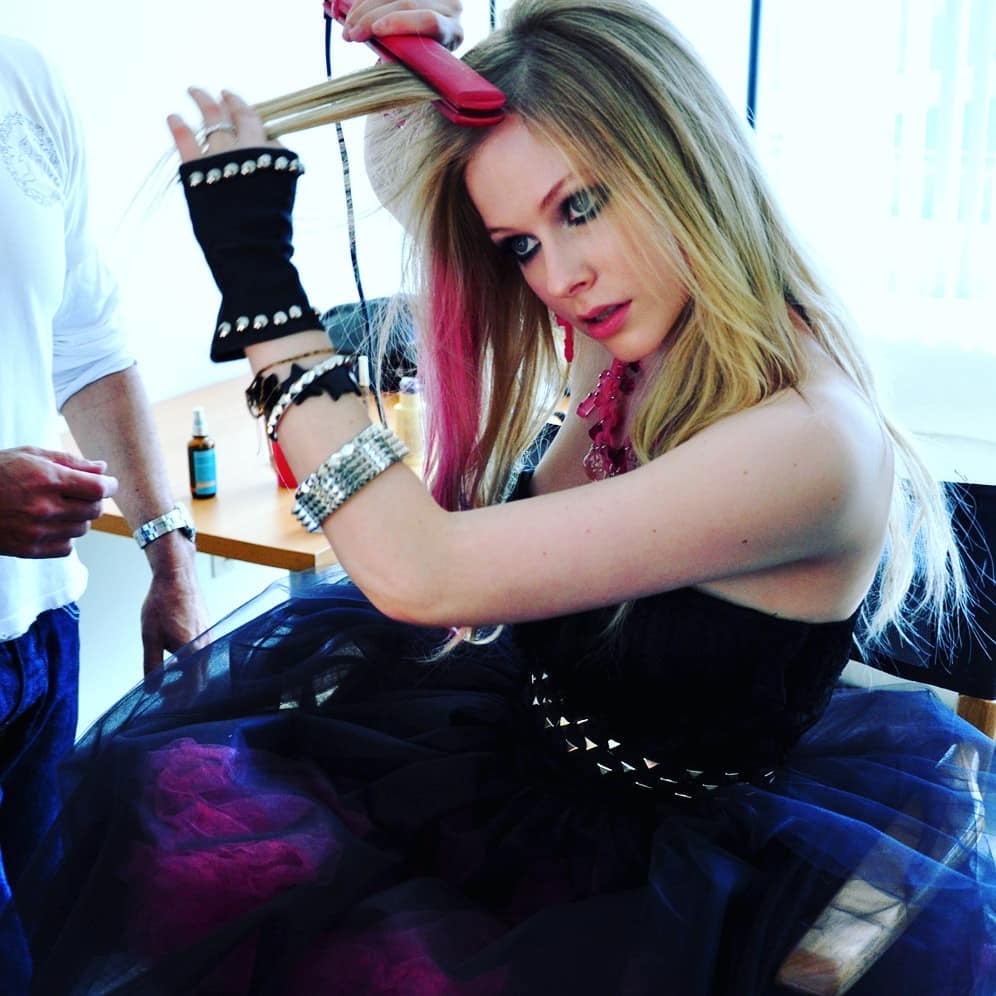 Image Credit: Instagram / https://www.instagram.com/p/CTv4bwVM-Kq/
If you grew up in the '90s and early 2000s, the chances are you used to go heavy when it came to black eyeliner on your waterline. Avril Lavigne was an icon for a lot of teens at the time and often wore smudged eyeliner creating that punk look we all desired for.
Now, it seems like the trend, whether you love it or hate it, has made a full return with models featured on the runway wearing dark lined make-up to complete their looks.
Y2k beauty is back – French Tips 

Image credit: Instagram /  https://www.instagram.com/p/CYmTm-nJRk5/

In the nail world, French tips are a trend that never really went away, but if you grew up in the early 2000s your nails probably looked a lot more square and white than they do now.
In fact, this year french manicures are set to be bigger and better than ever and come in every colour of the rainbow. If the Y2K trend isn't to your taste, then opting for a more almond shape will be sure to make your nails feel a little bit more elegant.
Y2k beauty is back – Body Shimmer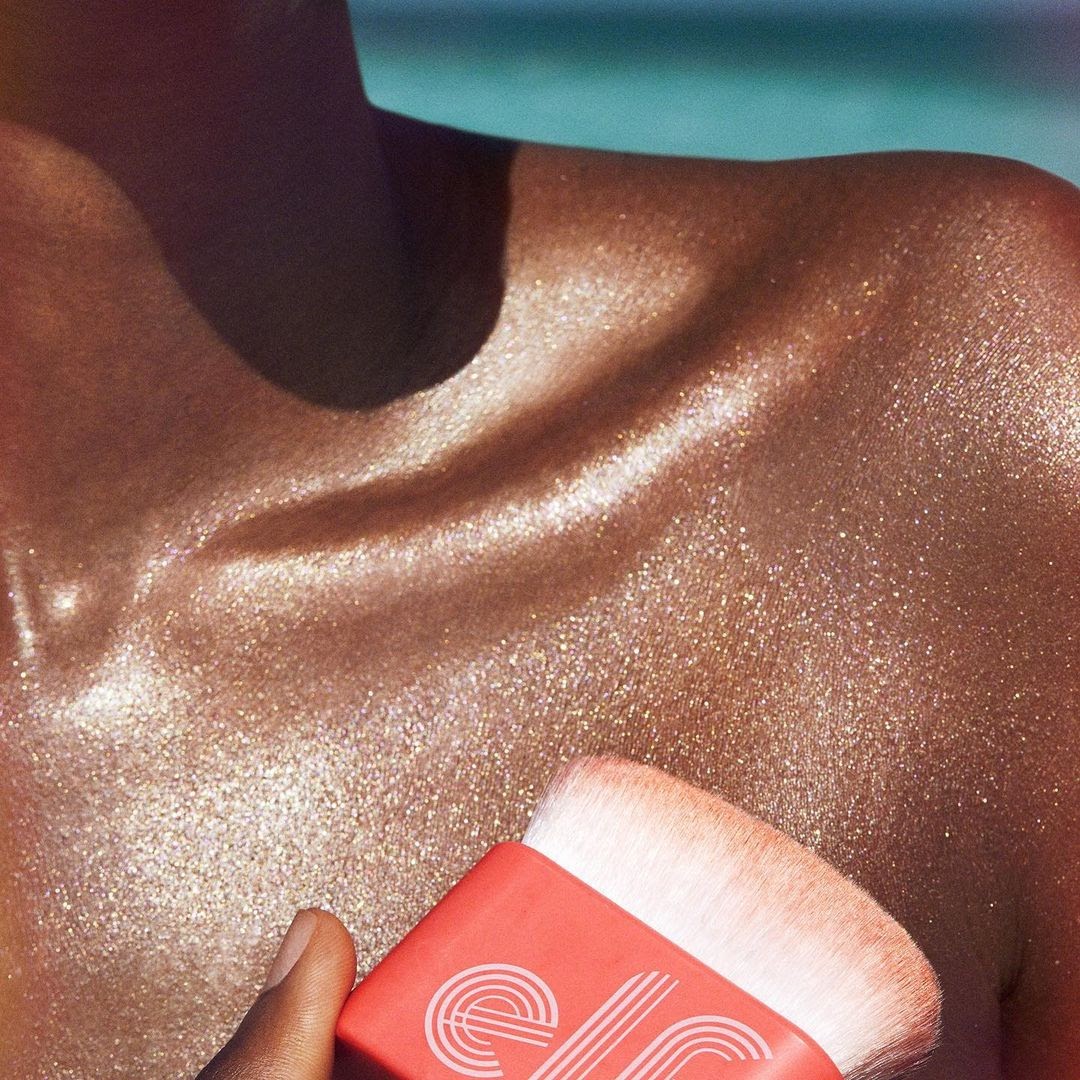 Image Credit: Instagram / https://www.instagram.com/p/CBg5zYaJaN_/
Did you think you had seen the back of body shimmer? Us too! Back in the Y2k era, body shimmer was everywhere and marketed at teenagers who wanted to feel a bit more glam.
But in 2022, everything glitter is back on our radar, in a slightly different way. Instead of the gel formula that once existed, the beauty industry has turned to body highlighters and oils that not only give our skin a naturally healthy glow but can also work as part of a skincare routine.
Y2k beauty is back – Heavy Lip Gloss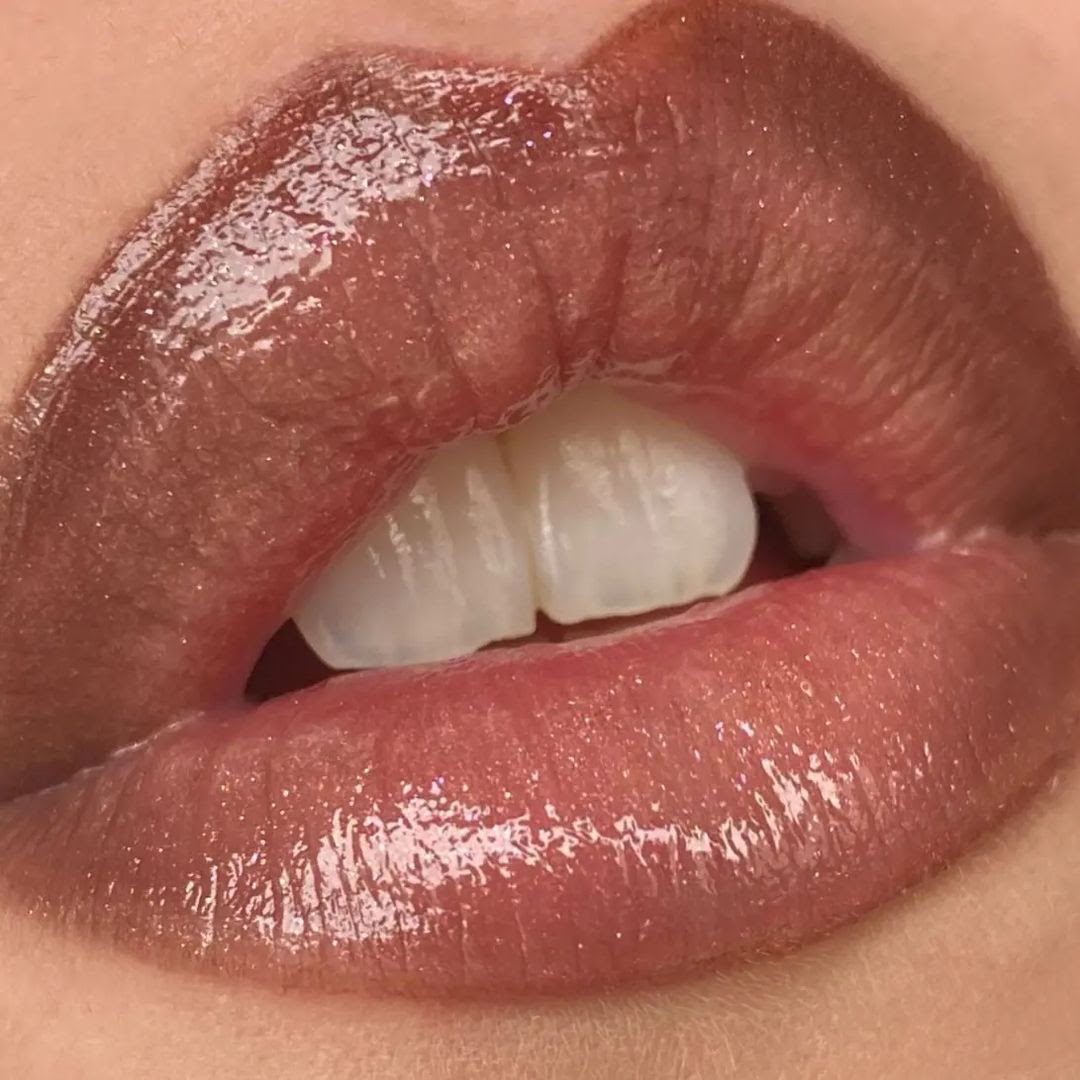 Image Credit: Instagram / https://www.instagram.com/p/CYWAITCNzPX/
If you grew up in the early 2000s, chances are you didn't leave the house without a full tube of lip gloss at the ready to go alongside your baby blue eyeshadow.
Now lipgloss is seeing an upward trend again thanks to video streaming platform TikTok which has 4.8 billion views for the hashtag  #LipGloss and it seems beauty brands can't get enough of it. There are now plenty of glosses to choose from in a variety of shades that are long-lasting, moisturising and don't have any of the clear gooey formulas we saw in the early 2000s.
Recreate Hairstyles From Euphoria