The Royal family are famed for their grand gardens, immaculate lawns, and perfectly maintained outdoor spaces. As the country marks the 70th anniversary of the accession of Queen Elizabeth, Crown Pavilions reveals five ways you can give your garden a Royal makeover!
While most of us will never step foot on the grounds of Buckingham Palace, Balmoral Castle or Highgrove House, there's no reason we can't take inspiration from these stunning gardens to create our own pristine outdoor spaces.
1. The Queen's Favourite Flower
With its bell-shaped white flowers, Lily of the Valley is the perfect addition to any garden, providing a sweetly scented fragrance in the summer months. Known to be the Queen's favourite flower, Lily of the Valley has been seen throughout the Royal Family's gardens and floral displays – featuring on the Queen's Coronation Bouquet, and even as a bridal favourite in Queen Victoria and Kate Middleton's wedding bouquets. The beautiful flower is also no stranger to the Royal Family's Instagram account, repeatedly pictured in The Garden at Buckingham Palace. So, it's safe to say this beautiful flower is a royal favourite. Top tip: Lily of the Valley struggles to grow in the colder months, so it's best to plant them during the spring, around March. These flowers also thrive in the shade but can do well in the sun, providing they have sufficient water, so make sure to position them well.
2. Pavilions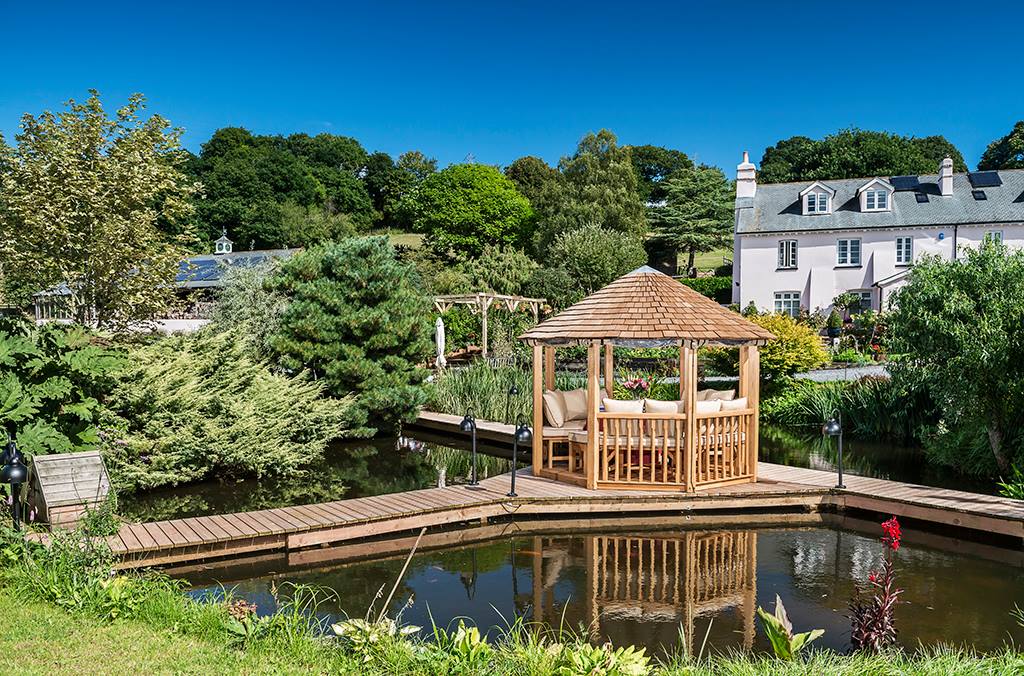 Situated in the heart of the garden, a pavilion is an ultimate luxury outdoor focal point, providing a blissful space where you can entertain, serve tea, or laze away a summer's afternoon with a good book. The royal grounds have used pavilions throughout history to host parties and entertain esteemed guests. In fact, the Queen serves a whopping 27,000 cups of tea at each of her garden parties, to approximately 8,000 guests. At Highgrove House, The Prince of Wales also built beehive pavilions. Adding a pavilion can provide a more modern feel or maintain a traditional theme, making it the perfect place to unwind, host guests, and have your very own garden party.
3. Water features 
Water features are seen across the royal grounds, as well as throughout the royal parks. If you are walking through the likes of Hyde Park, St James's, or Kensington Gardens, you'll more than likely pass one of these spectacular ponds or fountains.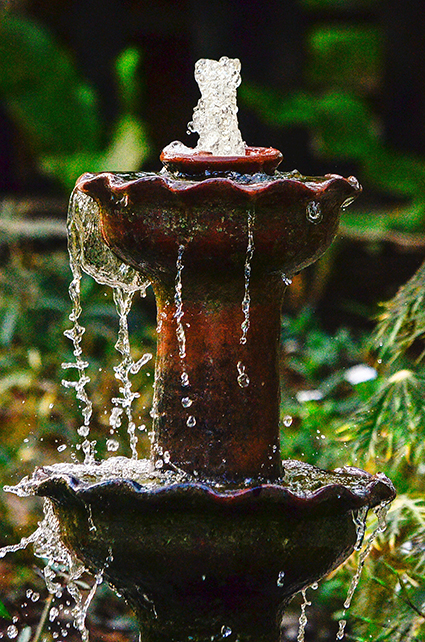 For your own outdoor space, a water feature can give your home that "wow" factor, adding a relaxing ambience to the garden. With an array of options, choosing a feature will depend on the amount of space and investment you have. Solar fountains can be a great, more environmentally friendly addition to your space. Available in a variety of materials, options range from stone to marble, emulating the look and feel of the features the Royals have on their own grounds. Floating water fountains can also be a beautiful way to recreate the fountains featured in the Serpentine.
4. Topiary 
Throughout all the royal gardens, you will see a consistent theme: lots of topiary. Topiary refers to "the art or practice of clipping shrubs or trees into ornamental shapes." As an extremely versatile gardening technique, topiary allows you to design your garden in a variety of ways and create your own piece of living architecture. To incorporate this whimsical display in your own garden, first choose plants with finely textured, small leaves, such as berberis, hebe, yew and lavender. From there, take inspiration from gardens you've seen, deciding on what design would best suit your own outdoor space. To make your life easier, consider hiring an expert gardener to make your vision come to life.
5. Delphinium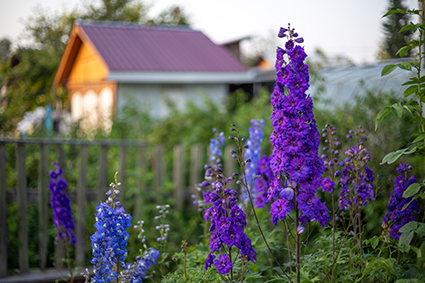 It wouldn't be a royal roundup without including another floral favourite. And for The Prince of Wales, Delphiniums are number one on the list. Renowned for its rich colours, this stunning flower has been grown in the UK for centuries, providing the perfect backdrop to your garden. Famous for its deep purple, this flower represents the colour seen throughout the reign of many queens and kings, representing wealth and power. Top tip: For the best results, plant your delphiniums in a spot with heavy sunlight, in well-drained soil. Delphiniums are tall plants, so it's also important to make sure they are protected from the wind. Fortunately, these flowers can be planted at any time of year, but spring or autumn is best as the soil will be warm and moist.