Adventure lovers stuck in the UK this summer are being offered the best tips when backpacking across the nation.
Travel experts at Stress Free Car Rental are offering advice for Brits living out of a backpack on a 'staycation' cross-country trip.
From the furthest flung corners of Scotland and iconic English back streets, to the rolling countryside in Wales and Northern Ireland's infamous selection of brilliant boozers… there is the perfect holiday to be had for everyone.
The UK is the home to a range of iconic castles, beautifully breath-taking walks through rolling countryside, knockout National Parks with luscious landscapes and vibrant, lively cities.
A spokesperson for Stress Free Car Rental said: "This inexpensive way of enjoying and exploring the United Kingdom is an excellent way to see the breadth of beautiful sights on offer.

"Depending on the type of trip you want to take, Brits will be able to make their way around the Great British Isles on a budget whilst exploring sights for the first time.

"It is best to plan ahead, particularly with the influx of people trying to holiday closer to home this season."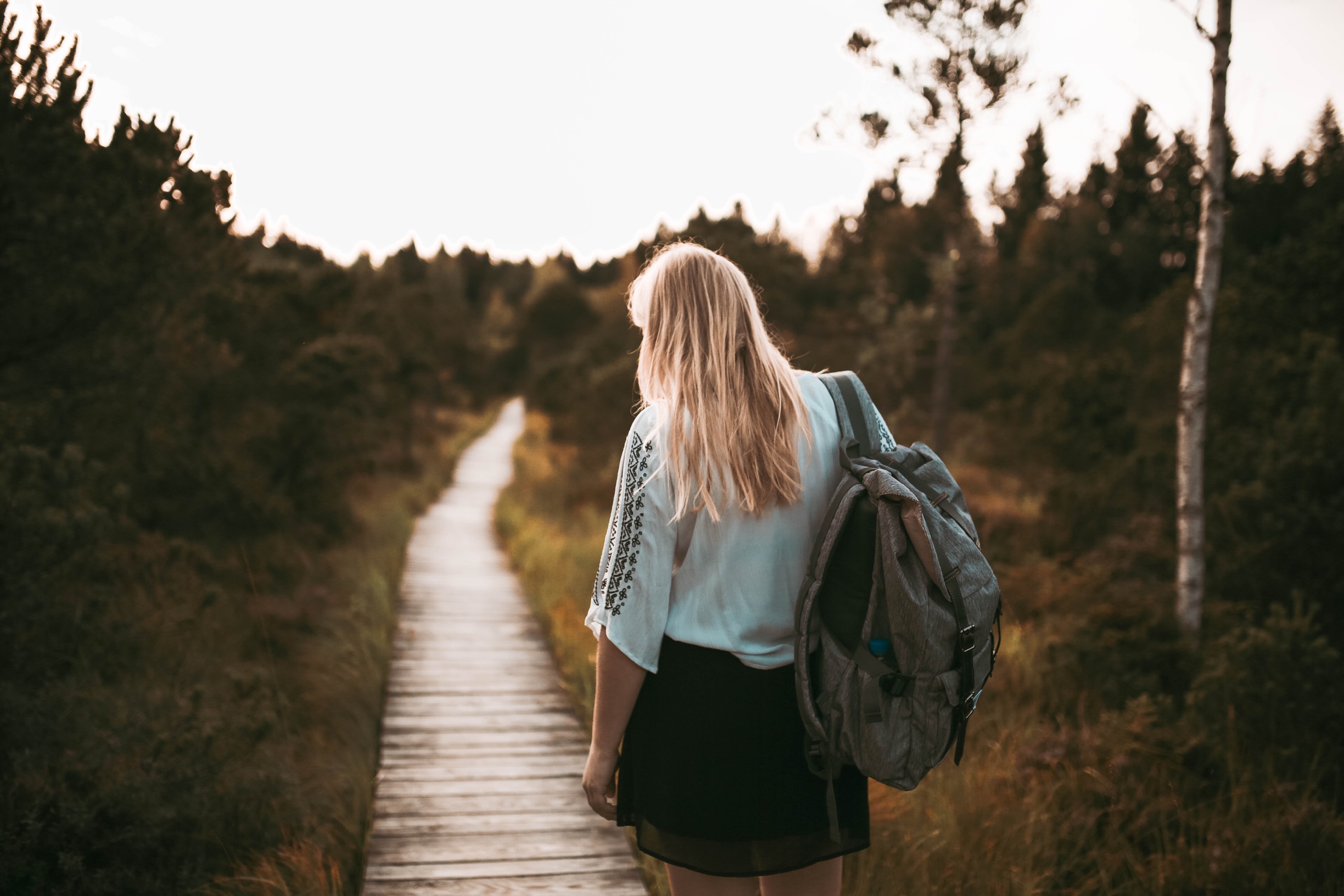 Seven British backpacking tips:
Great British backpacking guide – Transport choices
There are numerous travel options to consider when making your way from one end of the country, to the other. Whilst trains are generally reliable and cover a large proportion of the nation, they are also super costly and often overcrowded. Busses and coaches could be a cost-effective option for people unable to drive.
Whilst it isn't the most environmentally friendly option, those that can drive should consider using their own transport for ease. If that isn't viable or you would rather not put the mileage on your own vehicle, it is a great idea to hire a car for the trip. This is particularly cost-effective when travelling with friends. Getting a rental will become a bargain when splitting the cost among you.
Great British backpacking guide – Plan your route
The route you take truly depends on the sights that you want to see. Travelling from London all the way up to Edinburgh is one of the best ways to backpack through the UK, but it may not be a practical one depending on which country your journey will begin. Plan a route that will fit the type of vacation you want, but try and include a mix of nights in the countryside, days spent exploring National Parks like the Lake District and a place to enjoy exciting nightlife, in party cities like Manchester and Liverpool.
Great British backpacking guide – Places to stay
Travelling in the UK during the high season can get costly and budget accommodation gets booked up weeks and months in advance. Therefore, finding an affordable place to sleep relies on a bit of advanced planning. Travellers could opt to camp for part or all of their trip, as it will save some serious cash and connect holidaymakers with the great outdoors.
Hostels are a great option when backpacking around bigger cities, but they may not be the best choice for those wanting more privacy.
Great British backpacking guide – Think practically
Be prepared and carry an umbrella or rain mac everywhere you go, as we all know it's not uncommon for sunny days to be a rarity during the summer months. Once the sun does come out, it means tourist hotspots are quick to fill up and places become crowded.
When backpacking, it can be hard to predict when you will next get wireless internet or a plug socket to charge electronic devices on. Those relying on mobiles and 4G data should pack plenty of portable battery packs and a cheap pay as you go SIM card ready loaded with internet data.
Great British backpacking guide – Keeping the cost down
Depending on where you go in the UK, prices vary majorly. Generally, prices are more expensive down in the South and the closer to London you go.
It is also worth planning out where and when you want to eat. Food will quickly gobble up any traveller's budget, especially if they are planning on getting takeaways or eating out for the most part. Supermarkets across the UK tend to charge similar prices, and all have the same deals on products. Plus, most hostels have kitchens.
Great British backpacking guide – Outdoor activities 
There are hundreds of places in the UK to enjoy the great outdoors, weather dependant of course. There are plenty of perfect places to hike across the whole of the British Isles, with some highlights including The Highlands, Cornwall and Snowdonia. Outdoor fans will need to bring their own hiking boots, and for more fun can also pick up a backpacking fishing kit.
History geeks will also have plenty to see when out and about in, backpackers will constantly find themselves stumbling upon buildings and structures that are thousands of years old! The Orkney and Shetland Islands have some fascinating Neolithic monuments, whereas Canterbury in Kent is home to the oldest abbey in the UK.
Great British backpacking guide – Indoor activities
Despite the UK's miserable weather, there are still plenty of activities to keep you busy when the heavens open, and it is dreary outside. Overcast days are best spent in city centres, as there are plenty of indoor activities to keep busy with. The UK boasts hundreds of museums and many of them are free.
Other ideas for indoor attractions to check out include aquariums, galleries, climbing centres, underground caverns, and cycle velodromes. Television studio tours and heritage centres are starting to reopen and are a great way to spend an afternoon outside of city centres.
Shake up these kiwi cocktails this bank holiday